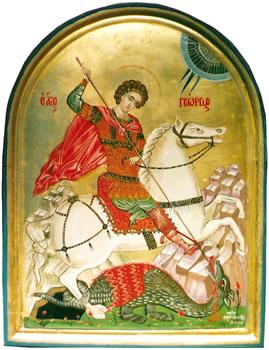 The Anglican Parish of St. George
Wollaston, MA 02170


A Mission of All Saints' Anglican Church of Attleboro, MA
The Rev. Lance Giuffrida, Rector
Member of the Anglican Province of Rwanda
The Most Revd Emmanuel Musaba Kolini
Archbishop of Rwanda & Bishop of Kigali

GAFCON Primates Back New North American Province
Posted on: April 16, 2009

Following three days of closed-door talks in London,
the primates of Kenya, Nigeria, Rwanda, the Southern Cone,
Tanzania, Uganda, and West Africa, along with the
Archbishop of Sydney, have endorsed the Anglican Church
in North America (ACNA) as being "authentically Anglican."



"Then Jesus came to them and said,
'All authority in heaven and on earth has been given to me.
Therefore go and make disciples of all nations, baptizing them
in the name of the Father and of the Son and of the Holy Spirit,
and teaching them to obey everything I have commanded you.
And surely I am with you always, to the very end of the age'"



Matthew 28:18-20
<

Welcome to The Anglican Parish of St. George


Wollaston (Quincy) Massachusetts 02170

We are moving.
The next Eucharist will be on April 12, 2009
and is tentatively going to be held at
193 Beach Street
Wollaston, MA
The next services are scheduled for April 26 and May 9,
tentatively at 193 Beach Street, Wollaston (Quincy) MA
for more information on service times or
any other question regarding St. George's
contact Dr. Phil McLaren at
617-472-1032 and please leave a message.
This is the season of Easter.
The liturgical color is white.
Our Easter music is the hymn


Jesus Christ is Risen Today



Services are every first and third Sunday at 2:00 PM or as announced.
We are located in the Wollaston section of Quincy, MA.
Contact us below by email for further information.

Coming Soon on Wednesdays, Bible Study - Place & Time TBD.

St. George's is a member of the Anglican Mission in America (AMIA)
If you have not visited the AMIA or Anglican Communion websites
and would like to do so, please use the links below (click on the logos.)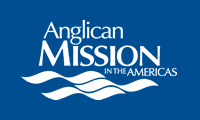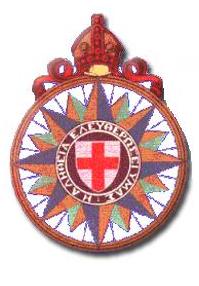 The Anglican Mission in the Americas is a bold missionary strategy
born seven years ago in response to a crisis of faith and leadership in North America.
We are driven by a compelling vision of reaching the 150 million individuals
in the U.S. and Canada who have yet to respond to the Gospel of Jesus Christ
by building communities of faith and transforming lives.

All newcomers and seekers from Quincy and the South Shore are invited to
join us for worship and fellowship on Sundays. We hope to update this page often,
changing the background colors and sound to reflect the liturgical seasons.

We are located in the Wollaston neighborhood of historic Quincy,
Massachusetts - the City of Presidents!! We are accessible by public transportation.
Email us (below) for more information. If you are new to the area and
would like more information on Quincy please use the links at the left.




This Page Created February 15, 2009.






April 11, 2009






You may contact the Parish of St. George by clicking the above link.
In your new mail message remove the word "at" following the "@" sign.
The mail address should then read
stgeorgeanglican @ hotmail dot com.
We do this to thwart web-trolling robots that search the web for email addresses,
in order to send spam. We hope you will understand.



Free JavaScripts provided
by The JavaScript Source

Our beautiful brocade "Altar frontal" on the side navigation bar courtesy of



The Inspiration Gallery
Damask Collection